What to Eat and Drink in Sicily
---
Sicily is an absolute paradise for all food lovers. Thanks to fertile soil and perfect climate, the island became the granary of the Roman Empire. Numerous cultures who came to Sicily for over 2000 years, have left here their traces, that have blended to the unique mix. Culinary tradition draws on dishes from the ancient Greeks, Romans, Arabs, Normans, Spaniards.
Sicilian cuisine is reach, colorful and very tasty. We have chosen for you several original dishes and drinks that one must taste in Sicily.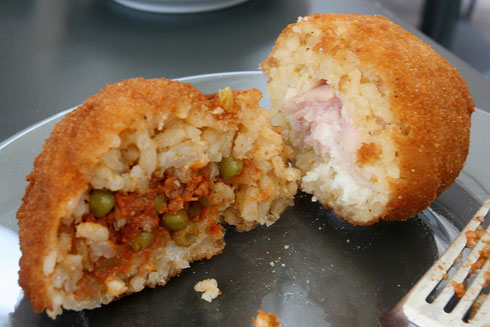 Arancini
Pride of Sicilian cuisine - "oranges" - fried rice balls, stuffed with meat, tomato sauce, cheese and green peas. Other products also can be used as a filling. There are also vegetarian arancini.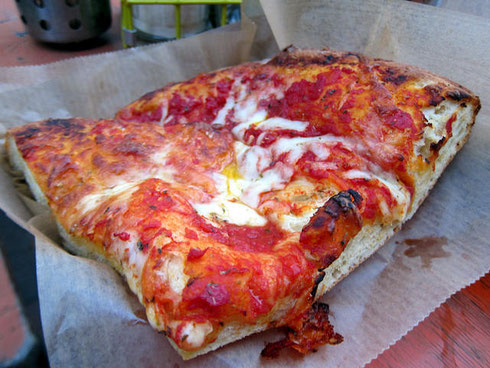 Focaccia
Sicilian open pie on a thick dough with various fillings.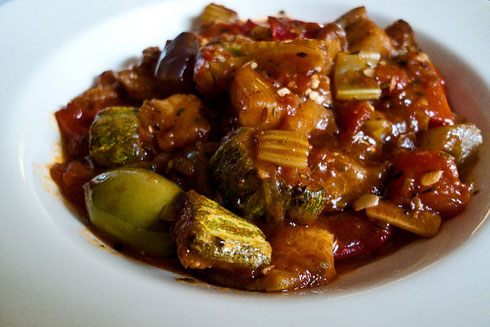 Caponata
Traditional Sicilian appetizer of eggplant stewed with tomatoes, onions, celery, capers and olives. Sometimes they add to caponata also other ingredients, such as potatoes.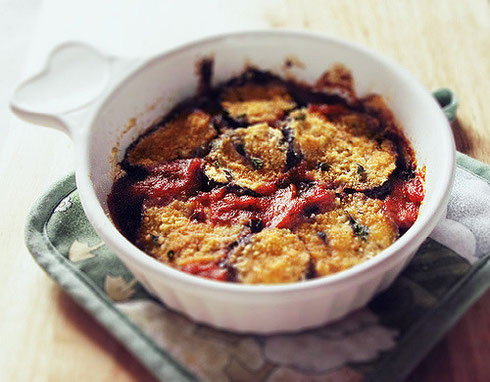 Parmigiana
Traditional Sicilian appetizer of eggplant baked with tomato sauce, parmesan and mozzarella.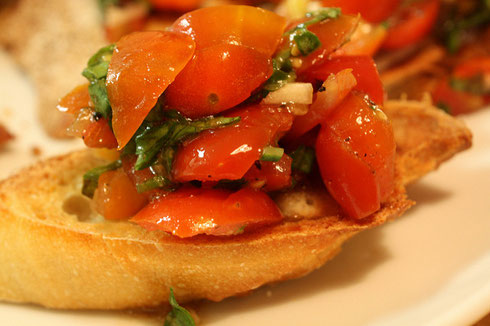 Bruschetta
Original bruschetta - lightly baked baguette slices with fine tomatoes, red onion and basil. In addition to the classic, there is a huge variety of toppings for bruschetta.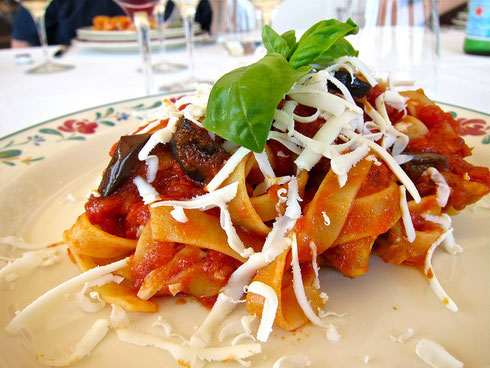 Pasta alla norma
Classical Sicilian pasta stuffed with eggplant, tomato and basil. The recipe of this pasta you can find here.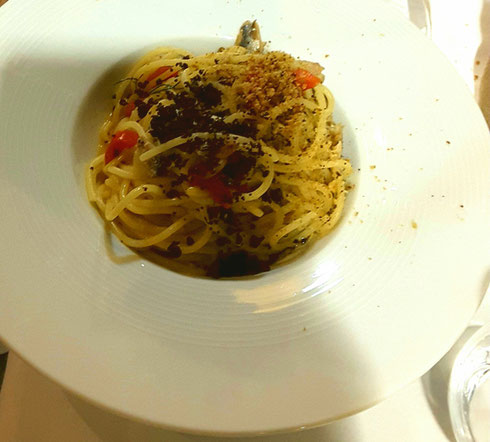 Pasta palermitana
Traditional Sicilian pasta with sardines and pistachios.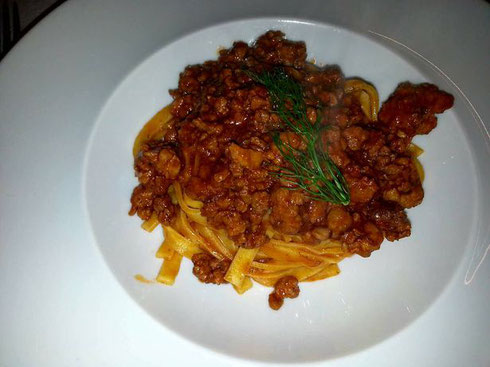 Pasta with swordfish and cauliflower
Another classical Sicilian pasta.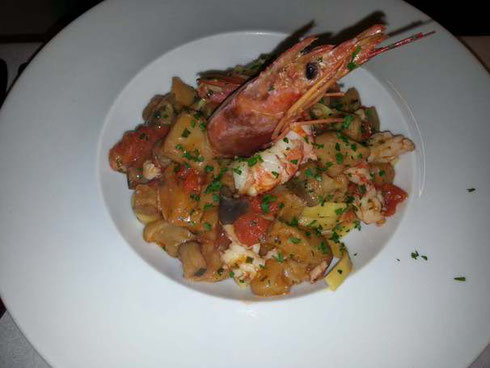 Pasta with seafood
While pasta with seafood is prepared not only in Sicily, it is especially tasty on the island. No wonder - seafood is the freshest here.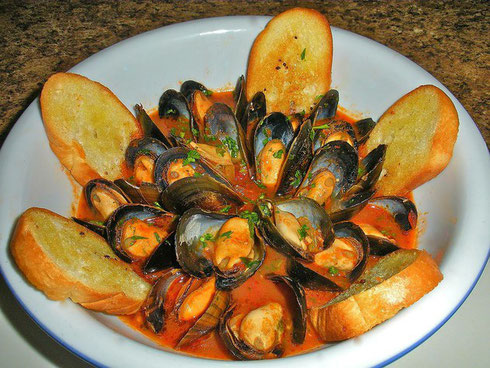 Mussels soup
Mussels in Sicily are large and very tasty. Mussel soup is cooked with olive oil, garlic, parsley and wine, and always served with toasted slices of bread.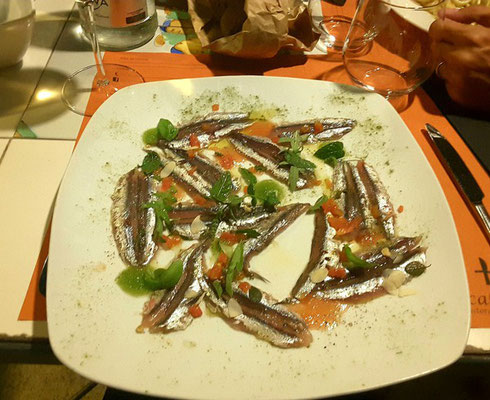 Marinated sardines
Another crowning island dish. Before serving, leave the sardines in a special marinade for at least two days. It turns out very tasty!
Fish antipasto
Different hot and cold appetizers of fish and seafood - oysters, shrimp, mussels, shells, squid, salmon, swordfish, tuna, cod and other produce from the sea.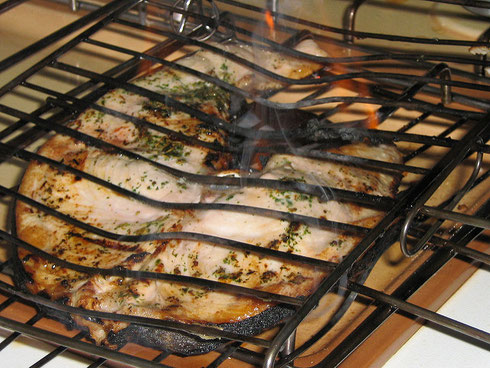 Swordfish
Make sure to taste two types of fish in Sicily - tuna and swordfish. Swordfish, as well as tuna, is prepared in different variations: grilled, in the form of rolls with different fillings, as a sauce for pasta, as tartar.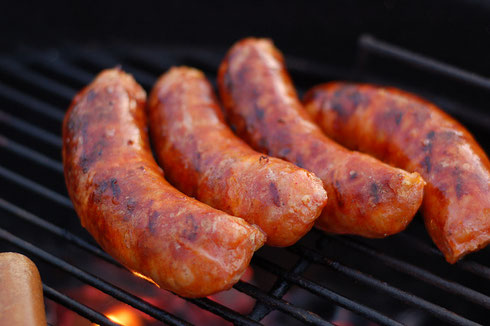 Sicilian sausages
In Sicily, they cook not only fish, but also amazingly tasty meat. For example, famous Sicilian sausages, to the taste and aroma no one can resist.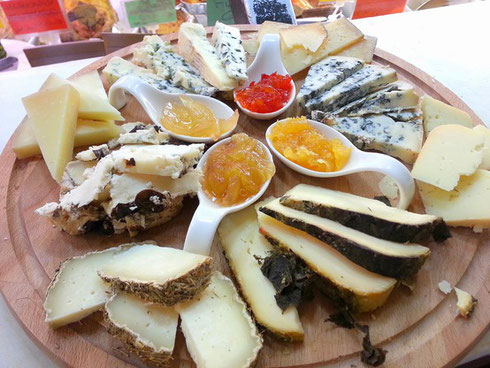 Cheese
Sicily is a true paradise for all cheese lovers. There is a huge variety of cheese types in Sicily, you can read about here.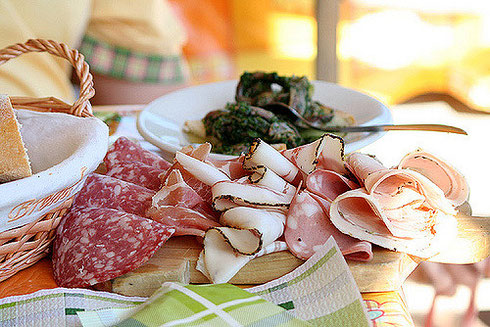 Meat delicacies
The variety is amazing - different kinds of salami, mortadella, prosciutto, bresaola. All the freshest and very tasty!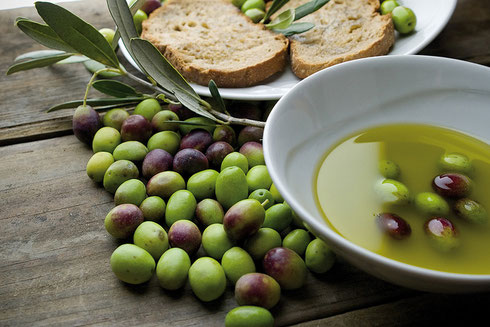 Olive oil
Olive groves were planted in Sicily in the days of the ancient Greeks. The oil produced here is magnificent. Sicilians add it to almost all meals. Taste Sicilian olive oil, dipping into it pieces of freshly baked bread and drinking wine.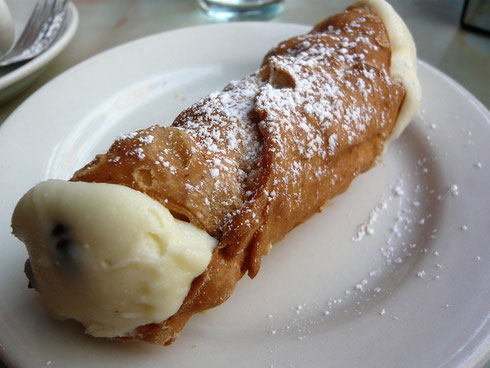 Cannoli
These crispy rolls with dazzling soft and sweet filling of ricotta - one of the sybmols of Sicily.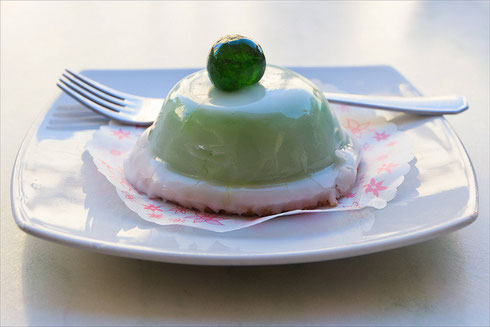 Cassata
Sicilian cassata - another traditional dessert of island. It's a biscuit of almond flour soaked in liqueur or fruit juice, with ricotta, candied fruit and marzipan.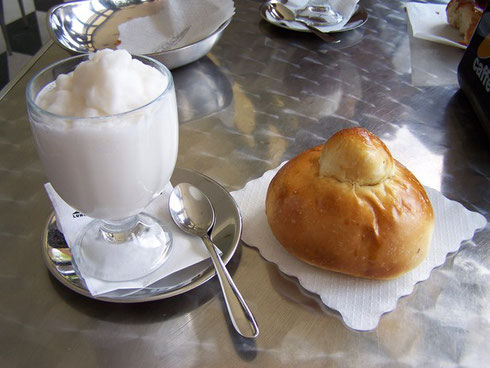 Granita
Granita - light sorbet with a variety of flavors - coffee, strawberry, almond, raspberry, pistachio, peach, lemon. Granita with cream and brioche bun - traditional daily breakfast of almost every Sicilian.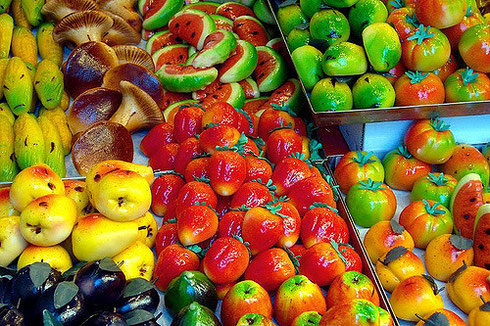 Marzipans
In Sicily you will find everywhere these pastry bakeries with various dishes - meatballs, chicken, potatoes, sausages, cheeses, fruits and vegetables from ... marzipan. Pleasure for the eyes and tastebuds!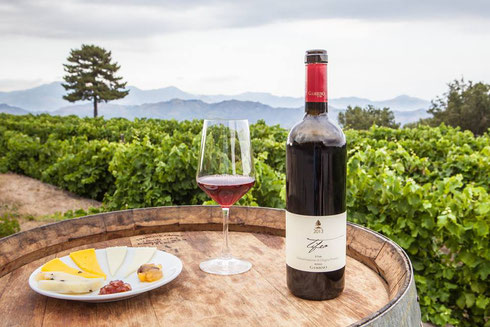 Sicilian wines
Thanks to the excellent soil, nourished by the highest active volcano in Europe, local wines are very characteristic and bright. Wines of Sicily traditionally get high marks from the most prestigious international wine associations.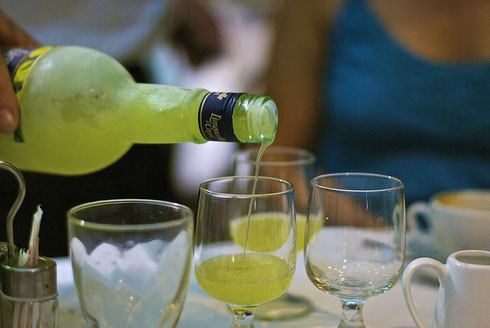 Limoncello
Famous Sicilian sweet liqueur, traditionally used as digestive.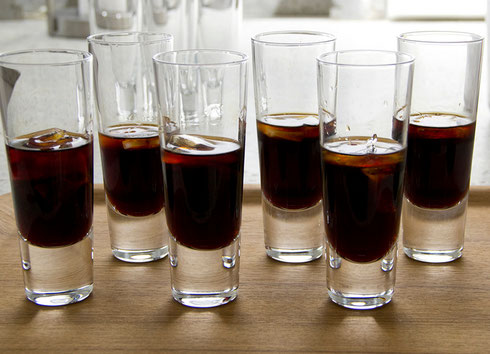 Amaro
Another famous Sicilian liqueur, alternative for those who do not like such a sweet liqueur like limoncello.
Almond wine
Very tasty sweet wine, the original of which is made only in Castelmola, picturesque village situated on the mountain just up beautiful Taormina.
---